Alireza Karbassi, DMD, MSD
Dr. Alireza Karbassi received his dental degree from Boston University. He completed his post-graduate training in the orthodontic department of Temple University, earning a certificate in orthodontics and a Master of Science of Dentistry. He has successfully treated over 6,000 patients.Dr. Karbassi has benefited from several continuing education courses in temporomandibular joint disorder, and he is well qualified to treat patients with TMJ symptoms.Dr. Karbassi is a member of both the Akron and Medina Dental Societies. He is an active member of the
American Association of Orthodontists®
and the
American Dental Association®
.
He currently lives in a suburb of Cleveland with his wife and two children.

Our friendly team is excited to meet you! We love helping people achieve straighter, healthier and more beautiful smiles, and we look forward to providing you with treatments that will help make your dream smile a reality. Call Karbassi Orthodontics today to set up an appointment with our orthodontist and learn more about orthodontic treatment in Brunswick, Cuyahoga Falls and Akron, Ohio.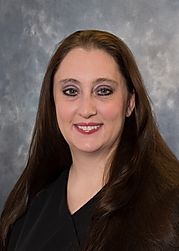 Tiffany — Practice Manager
Tiffany is the Practice Manager for all of our locations. For over 18 years she has been a valued asset to our practice. She attended Manatee Community College, and currently she lives in the Akron area with her family. Her knowledge is limitless handling tough insurance puzzles, negotiations with insurance companies to get the best benefit for the patients, and over all making sure that the practice runs smoothly.